Welcome! We are a small-town congregation that welcomes visitors as family!
Pastor Nancy Russell
Our Sunday Services start at 9:00 am
Sunday school starts at 9:00 am
Monday thru Friday at 8:30pm
You can watch evening prayer on the Quaker Springs facebook page.
Sunday at 11:00AM you can watch Pastor Nancy provide a live Sunday Service on the Schuylerville facebook page.

Our regular newsletter serving Quaker Springs & Schuylerville United Methodist Church

Weekly church update for Schuylerville and Quaker Springs United Methodist Churches

The United Methodist Church is a global denomination that opens hearts, opens minds and opens doors through active engagement with our world. The mission of The United Methodist Church is to make disciples of Jesus Christ for the transformation of the world.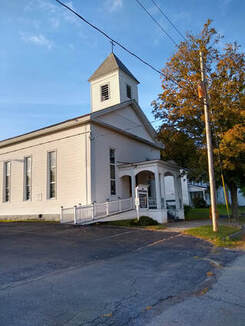 Schuylerville UMC is our sister church, we share a pastor and partner together in many of our ministry endeavors
Here is where you can find us …
We are here to serve our community in any way we can. So please do not hesitate to reach out if you need prayer, support or help in any way!
Church Phone Number: (518) 695-3101
Pastor's Cell Phone: (607) 435-6091
Pastor Email: joyinthespirit22@yahoo.com
Church Webmaster Email: quakerspringsumc@gmail.com
Mailing Address: 51 Church Street, Schuylerville, NY 12871